We'd love to see you
on our team
Think back to when you decided to pursue a career in healthcare.
Think of the passion that drove you to make that decision.
Think of how much you wanted to make a difference in the lives of children with special needs and to the dedicated families who care enough to seek the finest care.
Are you there?
If not, you should be! You made a commitment, put in the hard work, and no one knows your potential as much as you.
We understand.
That same drive is what created The Talcott Center for Child Development.
Our commitment to the children and families we serve is of the utmost importance. Our reputation over the years has echoed that sentiment and our growth has followed. We have created an environment where the challenges we face only increase the rewards. The smiles on our kiddos and their parents when they see progress helps to decrease the hurt and pain that go along with a diagnosis. The confidence our clients achieve when they discover that they can, helps to eliminate some of the obstacles they face on a daily basis.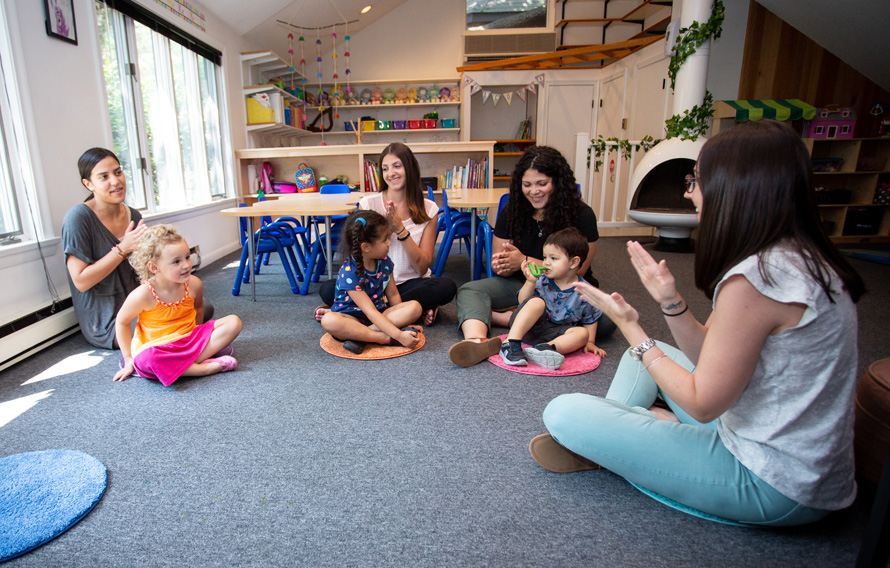 Isn't this why you went into your field? 
At The Talcott Center for Child Development, it is vital that our therapists have a genuine passion for helping children and for improving the lives of our families. Our center provides staff the ability to grow and improve as professionals and strives to foster relationships between them and the families that help make our clinic what it is. It takes special people to work with children who face such challenges and it takes exceptional parents too. This bond is sacred to us and we are thankful and fortunate that we are allowed the opportunity to work with such amazing children and their families. The reward is like no other.
Shouldn't you be a part of such a team?
If you think so, let us know! We have continued to grow since we opened our doors in 2004 and we continue to seek out the finest and most qualified therapists around. That is not to say we only hire therapists with years of experience. We work with students and new grads too. We feel it is important that we contribute to the growth and experience of new therapists so the continued efforts and advances of the industry are carried through. 
We'd love to see you on our team. 
If you think you may be a fit for our company, please Contact Us and we'll get together. Even if you just want to check us out - no strings - that's fine too. We love to show off our company!