Applied Behavior Analysis
What is Applied Behavior Analysis?
Applied Behavior Analysis, or ABA, is a scientific approach that focuses on objectively defining behaviors, identifying how people learn and what motivates them. ABA is derived from the science of Behaviorism, founded by B.F. Skinner. The foundation of ABA is based upon empirical data and a strong body of scientific literature to support its effectiveness. ABA utilizes scientifically derived interventions to support individuals with autism and other developmental disabilities in overcoming the learning, communication and behavioral concerns that often accompany their diagnoses. Applied behavior analysts are committed to influencing behavior in a manner which enhances and improves people's lives. Behaviors that are addressed include those that are socially significant, such as language, social, academic, self-care/daily living, vocational, and recreational/leisure skills. In addition, the behavior being addressed must be measurable, through the utilization of precise and reliable measurement.
Copper, J.O., Heron, T.E., & Heward, W.L. (2007). Applied Behavior Analysis – second edition.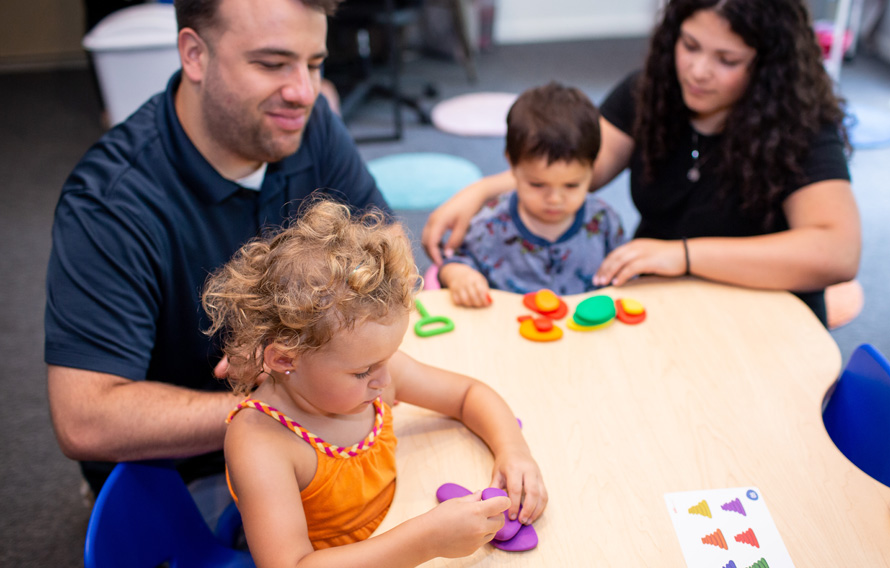 Applied Behavior Analysis (ABA) services provide evidence-based treatment to target a variety of behaviors and skills
Applied Behavior Analysis (ABA) services provide evidence-based treatment to target a variety of behaviors and skills such as:
Adaptive and Self-Care Skills
Attending and Social Referencing
Cognitive Functioning
Community Participation
Coping and Tolerance Skills
Emotional Development
Family Relationships
Language and Communication
Play and Leisure Skills
Pre-academic Skills
Reduction of Interfering or Inappropriate Behaviors
Safety Skills
Self-Advocacy and Independence
Self-Management
Social Relationships
Vocational Skills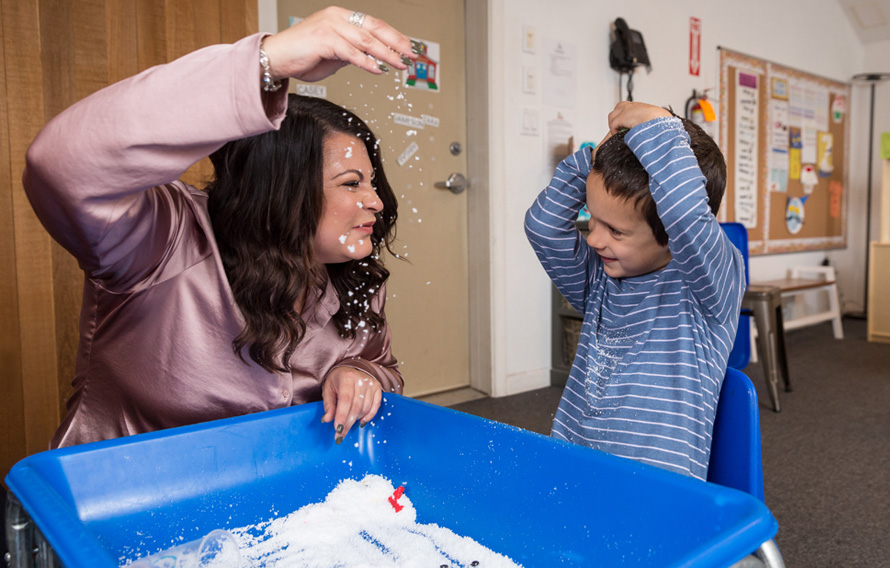 All services begin with a comprehensive assessment completed by a Board Certified Behavior Analyst. Based on your child's specific needs, an individualized treatment program will be developed, implemented, and monitored by a team of highly dedicated professionals. Below is a brief outline of some of the comprehensive ABA services The Talcott Center for Child Development is proud to offer.
Direct Service
Direct intervention is provided in order to address a variety of affected developmental domains, such as cognitive, communicative, social, emotional, and adaptive functioning. This model of intervention may also be provided to address a limited number of behavioral targets, in order to increase socially appropriate behavior while reducing problem behaviors. In order to accurately and effectively address your child's needs, consultation can be provided in and across a variety of environments.
Parent/Caregiver Behavior Consultation
Consultation can be provided as a component of direct intervention or as a stand-alone service. Consultative service places a focus on addressing a limited number of behavioral targets, with an emphasis on supporting generalization across multiple environments. This service can be provided in multiple environments such as home, our clinic, or within the community.
We are more than happy to discuss any questions you may have regarding our program or determining whether or not ABA might be right for your child.
We accept a variety of insurance plans. Please call our office to discuss coverage provided by your specific plan or to explore alternative payment options.