Early Childhood Play Based Social Group
Developmental Ages: 3-6
Join us for a play-based adventure that will keep your child enticed and engaged, while fostering their social relationships with peers. Facilitated by both a Speech Language Pathologist and an Occupational Therapist, this program will address a multitude of skills within a creative and dynamic environment. Through experiences such as pretend play, sensory motor games and storybook activities, our program will not only focus on the development of social language, cooperative play and emotional regulation, but also address the fine, gross and sensory motor development of the group. Each child's specific needs will be carefully assessed in relation to developmentally appropriate milestones, and a unique treatment plan will be devised to meet their individual needs.
We Thinkers! Social Explorer Program
Developmental Ages: 4-7
The We Thinkers! Social Explorers curriculum tracks the journeys of four friends through their social adventures. This play based program captures each child's imagination, as our group follows the unfolding encounters of the We Thinker! friends. Through the use of familiar settings and situations that mirror their own experiences, group participants will be exposed to essential tools and skills that will inspire their own social adventures. By learning concepts such as whole body listening, following a group plan and keeping your body in a group, participants will build a solid foundation of skills upon which their social interactions can flourish!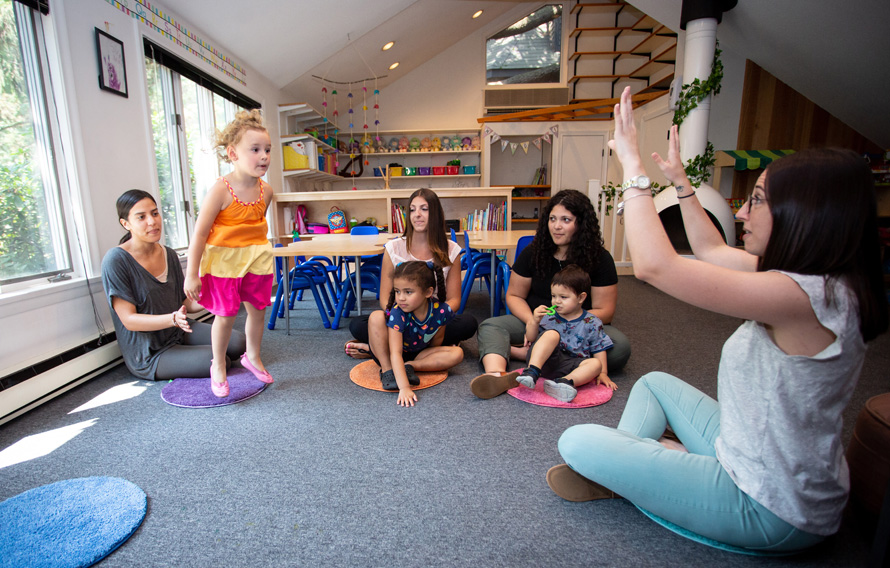 Superflex Social Thinking Group
Developmental Ages: 8-11
This group follows Michelle Garcia Winner's Superflex®: A Superhero Social Thinking Curriculum. Within this program, the group is introduced to Superflex, a superhero who lives in each of our minds. Superflex works to defeat a Team of Unthinkables, a set of characters who represent familiar behaviors and challenges that children may be faced with. Through comic book stories of Social Town, Superflex and your child will uncover essential strategies to defeat the Unthinkables.  In turn, the group will develop a greater insight to their own behaviors and challenges, while become armed with the necessary tools for developing self-regulation, decreasing anxiety and reducing meltdowns. Your child won't want to miss the Superflex Superhero Training Academy!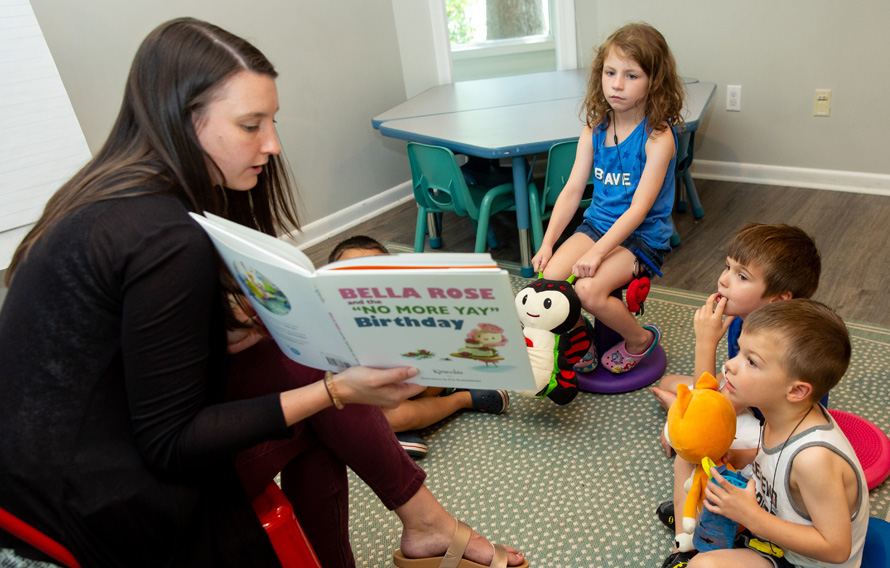 The Talcott Teen Social Skills Group follows The Science of Making Friends/PEERS curriculum. This curriculum is an evidence-based model that takes the abstract nuances of social interactions and makes them more concrete and accessible to young adults who may present with social challenges. Our group is devoted to providing teenagers, who experience difficulties with developing and maintaining relationships, new skills that will expand upon their abilities to make friends. Parents and caregivers will have the opportunity to take part in this process, thus further supporting their child's success in building friendships and growing stronger relationships. Towards the end of each group, families will be guided through a separate curriculum. This curriculum will provide parents and caregivers with the necessary tools to be able to generalize these skills into their everyday lives. Parent involvement in the education process and their strong collaboration with the group clinicians, is an integral component of our curriculum. Thus, resulting in increased program effectiveness and greater functional outcomes for your family.
The Talcott Theater allows children to engage in imaginative and dramatic play, while producing and performing familiar story book plays. In addition, it offers them the opportunity to explore other diverse types of artistic expression, such as music and dance. Each week, the group will assemble one familiar story book play from start to finish. This will entail reading, discussing, and mapping out a performance, with necessary characters, props and sets. Within each week, there is room for elaboration, discussion and reflection on the preparation and performance process, as well as each child's individual involvement. The dynamic nature of this program allows us to foster your child's communication skills, as well as their fine and gross motor abilities. In addition, goals are placed on building and strengthening attention, in addition to following directions within a cooperative group setting. Throughout this program, self-expression and creativity are fostered, allowing your child to bloom and flourish!
This group is designed specifically for those children diagnosed with Autism Spectrum Disorder, who present as highly gifted but have difficulty socializing with their peers. Our goal is to utilize each child's heightened, cognitive inquisitiveness to foster connections within the areas of social interaction that may be more difficult for them to grasp. This captivating group will incorporate science, history, physics for kids, experiments and a variety of additional topics that spark the cognitive interests of the group. Together group participants will discover the joy in being challenged, while learning to build bridges to social interactions with their peers.
This inventive group is a fit for girls and boys, younger and older. It offers up a "playground" for navigating and practicing social pragmatics through activities such as arts, crafts, and cooking. Groups are designed to offer up each child the opportunity to guide and instruct the group through an activity, empowering them to grow their confidence and strengthen their leadership abilities.