Comprehensive Autism Day Program
Designed specifically for children with a diagnosis of autism spectrum disorder.
The Talcott Center for Child Development offers a Comprehensive Autism Day Program for children 2 to 6 years of age. Designed specifically for children with a diagnosis of Autism Spectrum Disorder (ASD), our full day, intensive ABA program runs from 8:30am – 3:30pm. Offered within our state-of-the-art therapeutic clinic, our program utilizes an intensive applied behavior analysis approach paired with comprehensive occupational, physical and speech therapy services. Through daily collaboration between clinicians and integration of services throughout your child's day, our program provides an effective model that fosters growth in all areas of development.
Your child will be immersed in a small group, classroom setting with a 1:1 staff/student ratio. Each child's program is customized specifically to meet their unique needs. Our daily routines mirror that of a typical school day, so as your child approaches kindergarten, they are prepared for the expectations of a classroom setting.
To be eligible for enrollment in our program, all services the child necessitates must be delivered through the comprehensive team within our center.
To determine eligibility and learn more regarding our Comprehensive Autism Day Program for children 2 to 6 years of age, please call our center at
860-674-1824.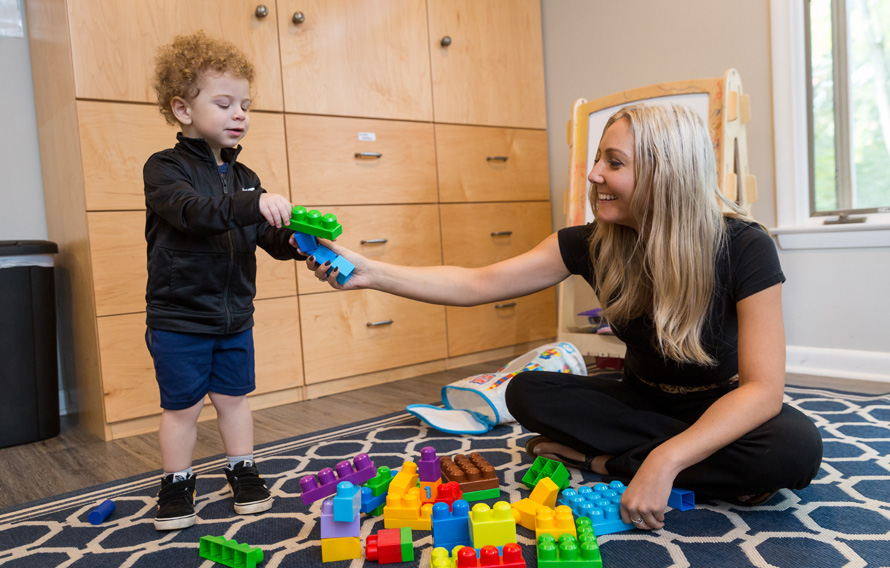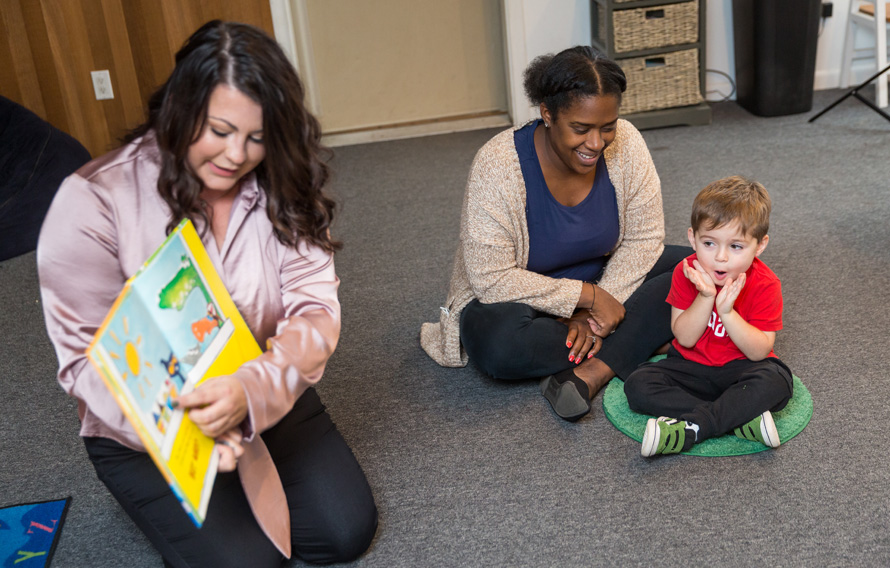 We believe our center offers a unique model that makes our program highly effective and stand out among other options. Through the past few years of evaluating our service implementation, our current program offers the following model to provide your child with the most comprehensive and effective services:
Our classrooms integrate both a full time certified occupational therapy assistant and speech therapy assistant who are present throughout the day. With extensive training and therapeutic knowledge, these clinician's serve as your child's classroom facilitators. They develop and run morning circle, classroom centers, and specialized educational activities. Through this model, your child is not only working 1:1 with their ABA therapist, but they also receive continued intervention in the areas of language and social skills, fine motor development and sensory processing.
Specialized therapeutic group activities are integrated daily into your child's schedule. As we value the effectiveness of collaboration, each group is co-led by two therapeutic disciplines. Weekly your child will be integrated into feeding groups, art and sensory programs, social skills/play group, as well as adaptive physical education-based groups.
Direct 1:1 intervention in the areas of occupational, physical and speech therapy services. We provide an intensive model of service each week, ensuring that your child receives the 1:1 treatment required to support their development. On days that they do not receive direct treatment, our therapists push into your child's daily routine to foster development within a their natural environment as experiences occur (during lunch, the playground, or transitions between activities).
All children are assessed for the appropriateness of weekly, sensory processing sessions outside of their scheduled 1:1 occupational therapy services. When this is determined as an effective tool, your child will be integrated into carefully designed sessions utilizing our unique, multisensory environment.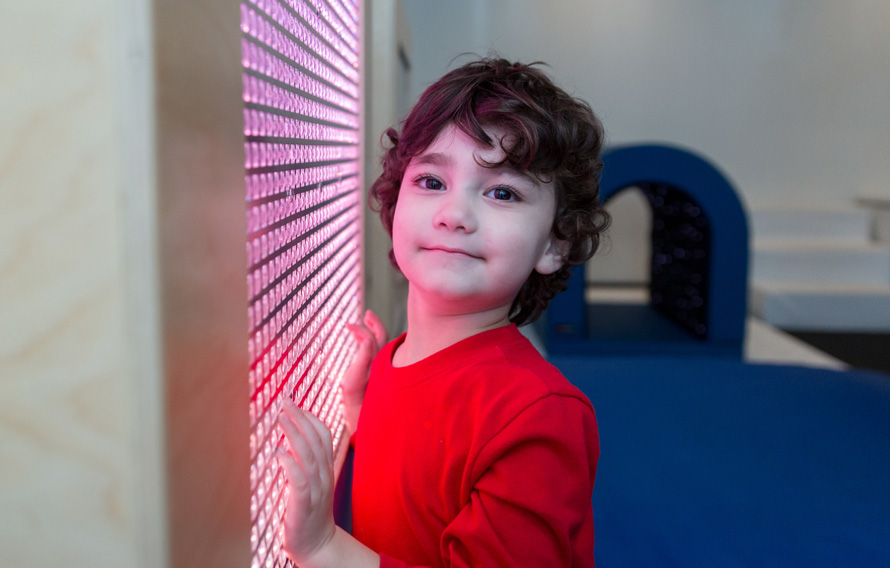 In addition to providing a comprehensive therapeutic program for your child, we strongly believe in supporting and empowering our families throughout their journey and ensuring carryover across all facets of life. Therefore, we require that every child within our program takes part in a minimum of one in-home ABA session per week. This promotes generalization, uniform expectations across settings, consistent consequences and prompts, and builds confidence within parents/caregivers in their ability to deliver feedback and present expectations to their child. Additionally, parent training meetings will be scheduled every 1-2 months with your BCBA and/or therapeutic team.